HATCH A BLOG - COURSE
At Last, A Course That Teaches How To Launch Your Blog With No Coding Experience AND Make Your First $1000
It sucks. You want to start a blog or maybe you've started one and got stuck.
Everywhere you look people are making tons of money from their blogs but you still don't get how they do it.
Maybe you've signed up for other blogging courses but it's still a complete mystery what you should be doing. Or perhaps you're still waiting to take the plunge. You want to start a blog but you're worried about all the techy stuff.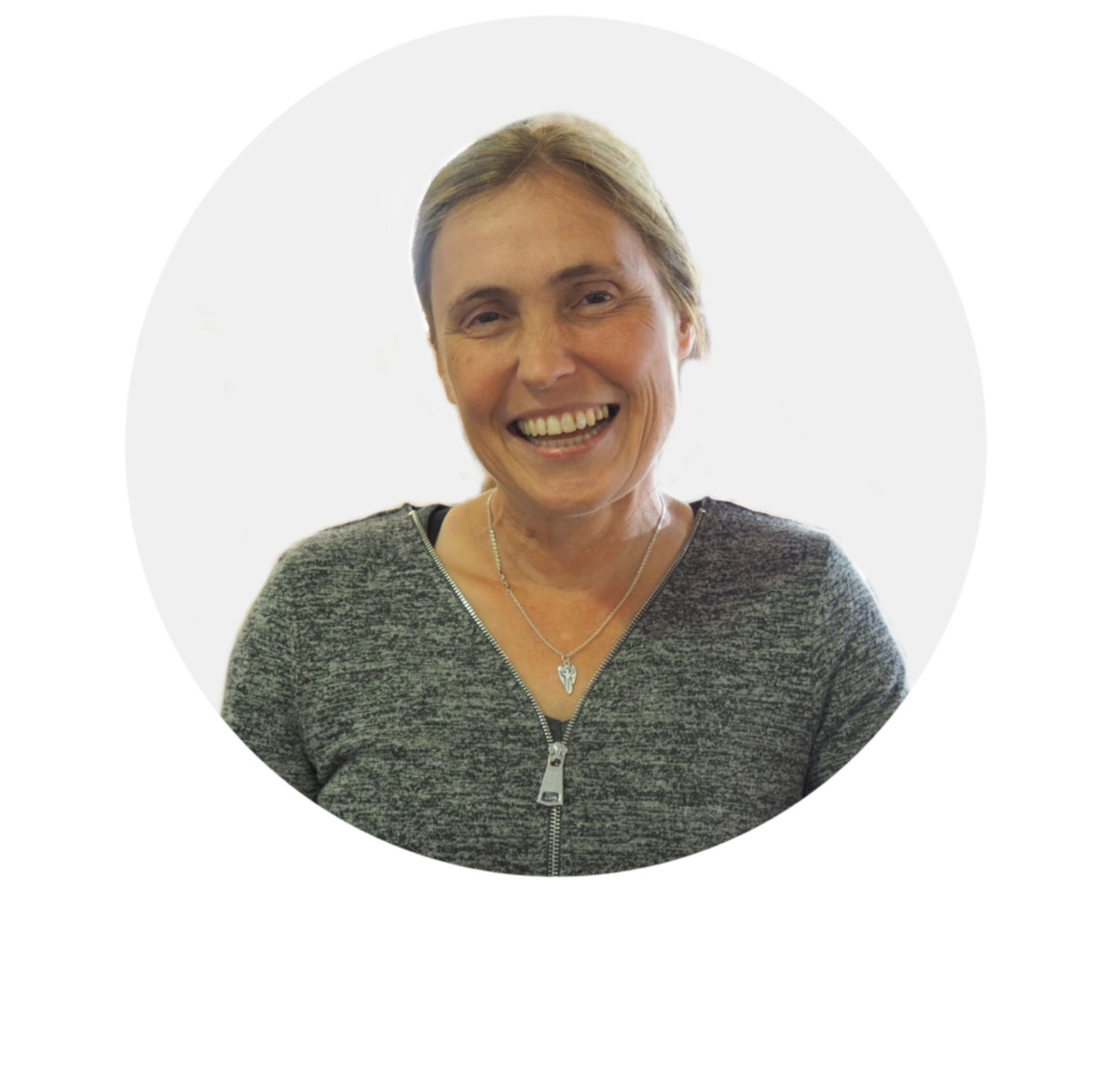 Hi, I'm Alison.
I'd like to explain why this course is different.
You see I'm a bit of a nerd. I'm not one of those super cool people who claim to make tonnes of money sitting by a pool and working just two hours a day.
Plus I won't sell you a course about starting a blog then skip over all the techy stuff and recommend paying for a graphic designer.
I want to teach you how to start a blog you will still use in a year's time. A fast loading PROFESSIONAL blog that's ready to make money.
If you've been on my Simply Hatch website you'll have seen what's possible with NO CODING EXPERIENCE AT ALL.
I built every inch of the Simply Hatch site. Just me. I didn't pay out $1000+ for a developer. I will teach you how to do the same. To confidently install a theme on WordPress and produce a gorgeous website.
Oh and it won't stop there. There's a lot to learn when it comes to blogging. I will set you on the path to making your first $1000 with all the tools you need to become a PRO Blogger.
Discover how to find a money making blog idea, create your own brand and launch your blog in 7 days.
Plus this course doesn't stop there.
Hatch A Blog will teach you how to unleash the two secret ingredients of blogging success: Traffic + A Money Making Machine.
I started my first eCommerce business back in the days of dial-up. One of my businesses grew from a tiny startup to a 7 figure turnover.

It all started as a side hustle, in a town of less than 2000 people. I had a shop you couldn't swing a cat in, next to the Scottish border. If I'd relied on passing trade, it wouldn't have survived the first year.
Key to survival was my blog and optimising my website to rank highly on Google.
Much has changed since I started my first business. Blogging has evolved from a means of growing website traffic into a legitimate way to make money online.
In my view it's the best way to make money if you only have a tiny budget. I can't think of any other business you can start for less than $100.
I come from an Engineering background plus I'm a qualified teacher. To me it's important to get the best out of your blog. For everything to be set up correctly ready to make money. This course will show you how.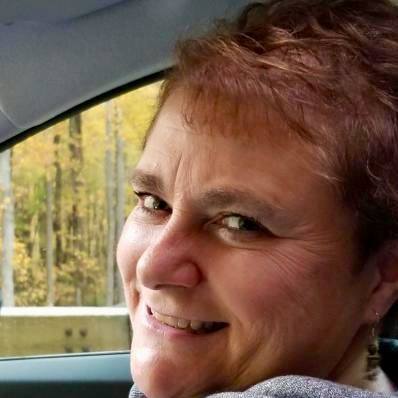 "I wanted to get into blogging for the freedom of working at home and on my own terms. Alison helped me out by helping me understand the WordPress platform and incorporating aspects about making money from blogging.
Alison set up the course in a way which was methodical. There is a lot to absorb and excellent having the opportunity to be able to go back and look up topics when you need to. Alison has been terrific to answer questions I have emailed her about the course and in answering questions I have posted to her Facebook page. Very approachable.
My blog is coming together and I am liking what I am seeing. It is a fantastic feature to have lifetime access to the course for a fresher on topics or have more updated material added."
- Donna Stewart, Founder, Journey Of Self Content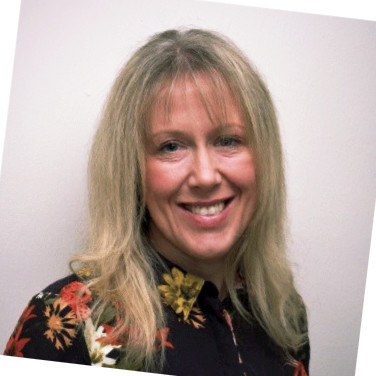 "I'm loving this course! I'm making a list of ideas as I go! This is so exciting! So many things I hadn't thought about! Alison explains everything so clearly - in such logical steps."
- Pauline Aitchison, Business Manager at SCHOOLS NorthEast
Who is this course for?
---
Anyone who has just started their blog and got STUCK.
Maybe you've just signed up for hosting, opened up your WordPress dashboard and thought "What do I do now?"
Or perhaps you've had your blog for a while but it's going no-where and you just can't get it to look like a Professional blog (or make any money).
Someone who wants to start a blog but has NO IDEA.
This course will help you come up with your money making idea. Go from "no idea" to your first money making blog.
I will hold your hand every step of the way!
Beginner Bloggers overwhelmed and looking for help.
This course will take you step-by-step through everything you need to do set up a professional standard blog and start making money.
Go from feeling lost to making your first $1000.
Who is this course NOT for?
---
Intermediate bloggers with an established blog.
Although you may still learn a lot from this course, it's a course aimed at beginners. I can't guarantee you'll benefit fully from the course.
This course is aimed at taking your first steps to monetise your blog. It doesn't cover all the advanced techniques you'll need to make a full time blogging income.
Blogging is a huge subject area. It's important to start with the basics: build a strong foundation that can grow into a successful blog. This course is focused on setting up a PRO standard blog and making your first $1000.
Introducing...
Hatch A Blog
Learn How To Launch Your Blog With No Coding Experience, Start A Conversion Focused Blog & Make Your First $1000.
Comprehensive Course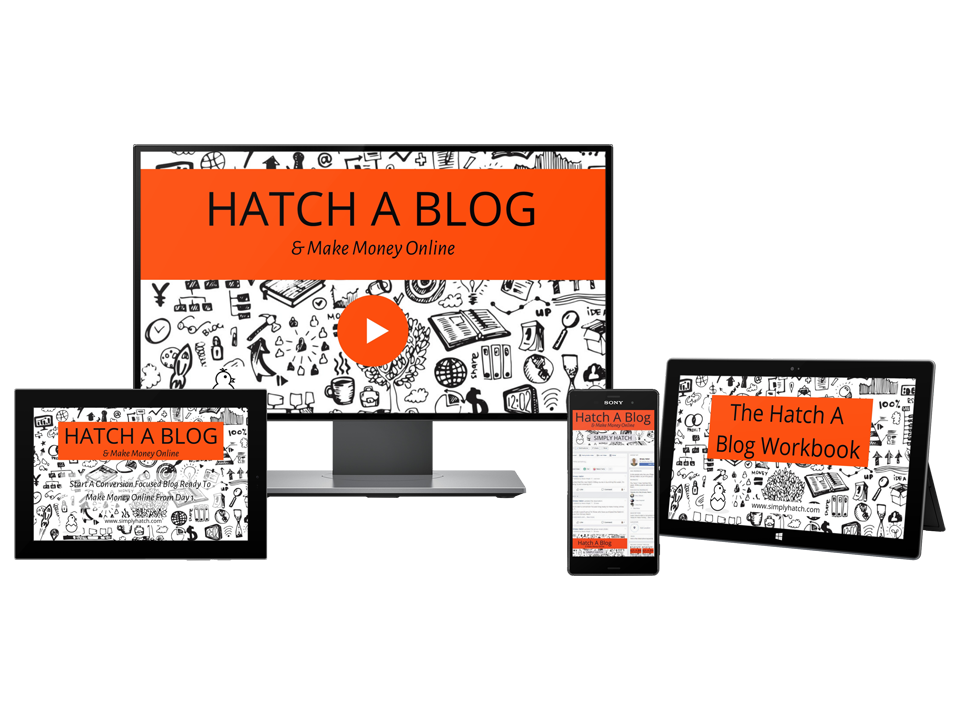 15 Modules with 60+ Videos To Support Your Blog Launch
---
Over 6+ hours of video walkthroughs and tutorials from a qualified teacher and professional blogger.
You will learn how to set up a Professional standard blog and be well on your way to making your first $1000.
The Hatch A Blog eBook
---
116 page image rich eBook providing a step-by-step guide to everything you need to know to start making money online.

The Hatch A Blog Workbook
---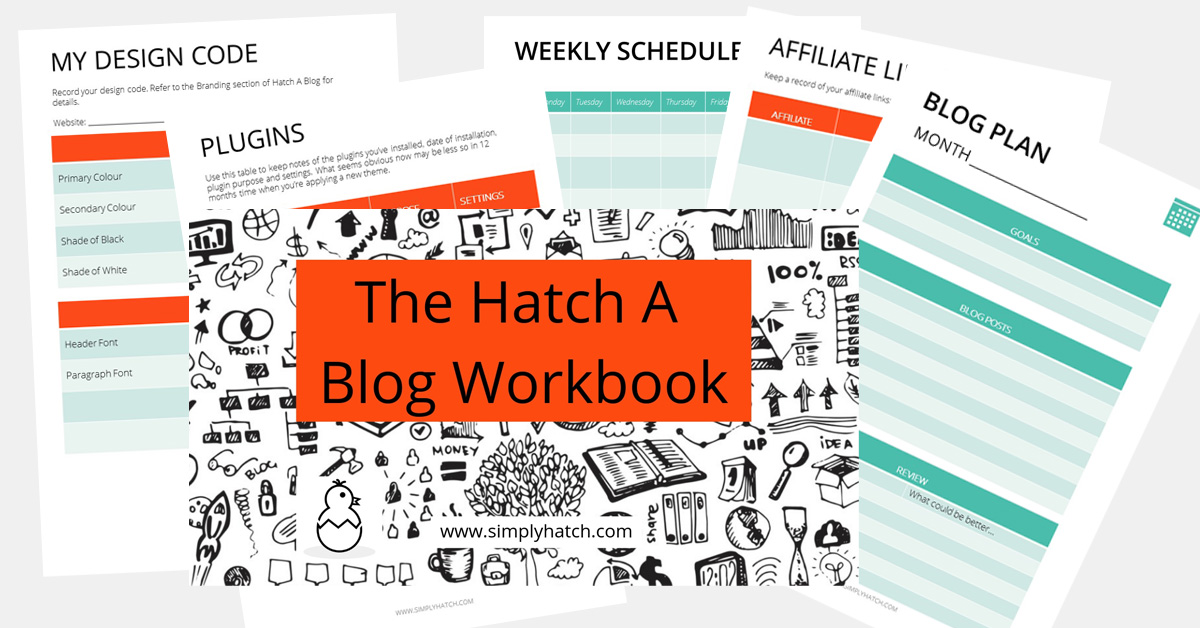 Plan your blog schedule and make sure you stay on-track for achieving your money making goals. Includes 41 pages for organising your weekly schedule, making your 12-month blog plan, setting your monthly blog goals, and recording all the information that goes into building a blog from your plugins to your site changes and affiliate links.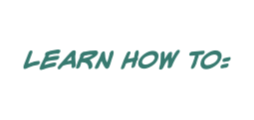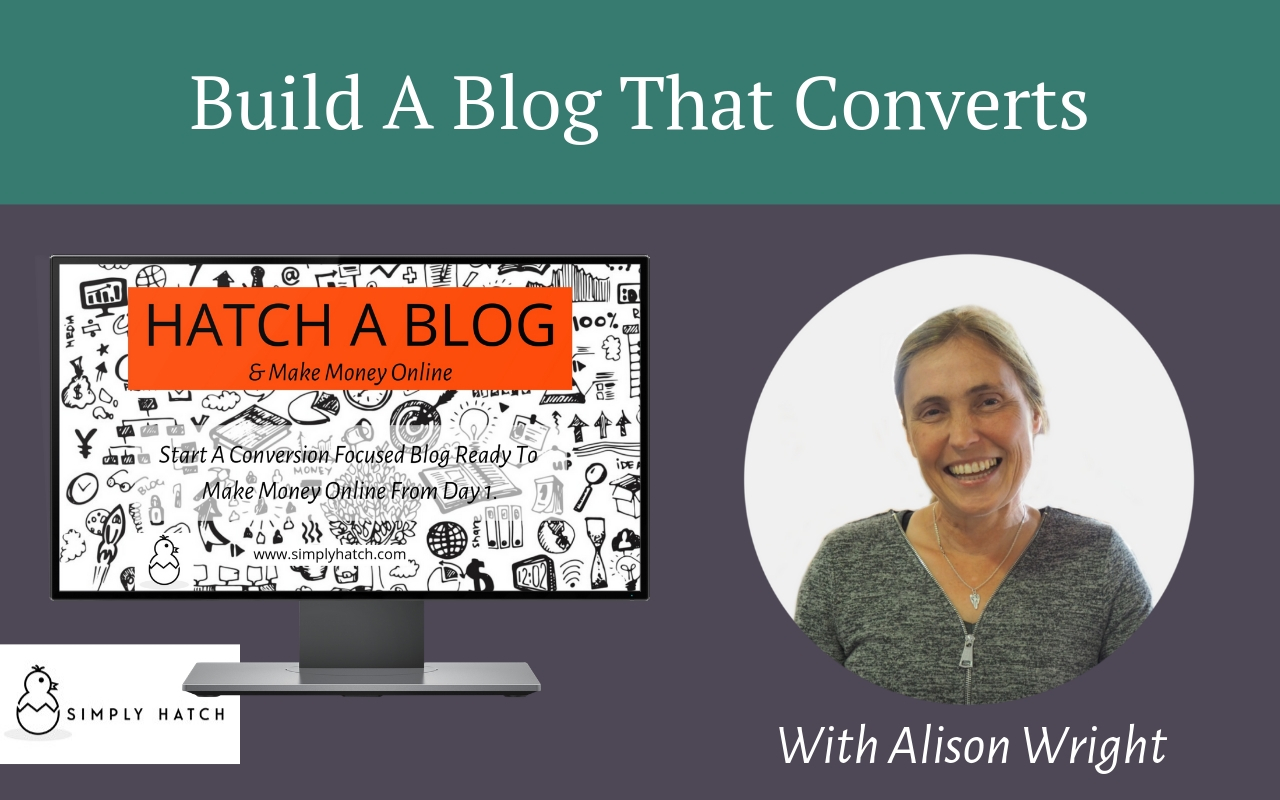 Build A Blog That Converts
Build your blog from scratch without any coding skills. Set up navigational menus, understand categories and tags, install essential plugins and learn how to master WordPress.
All with the support of the Private FaceBook Group if there's anything at all you don't understand.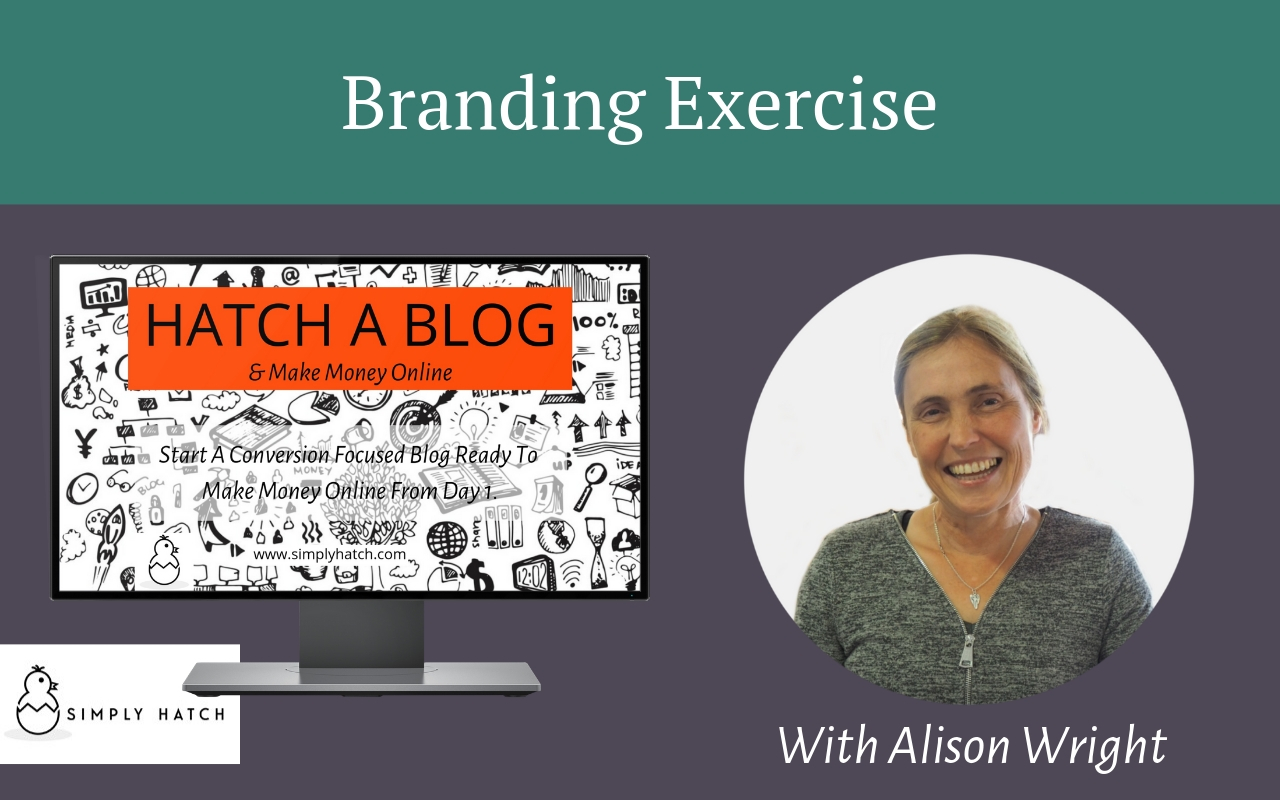 Your Branding Exercise
Create a killer logo, choose a consistent colour scheme, learn how to remove backgrounds from images and use CANVA to add the wow factor to Hero images.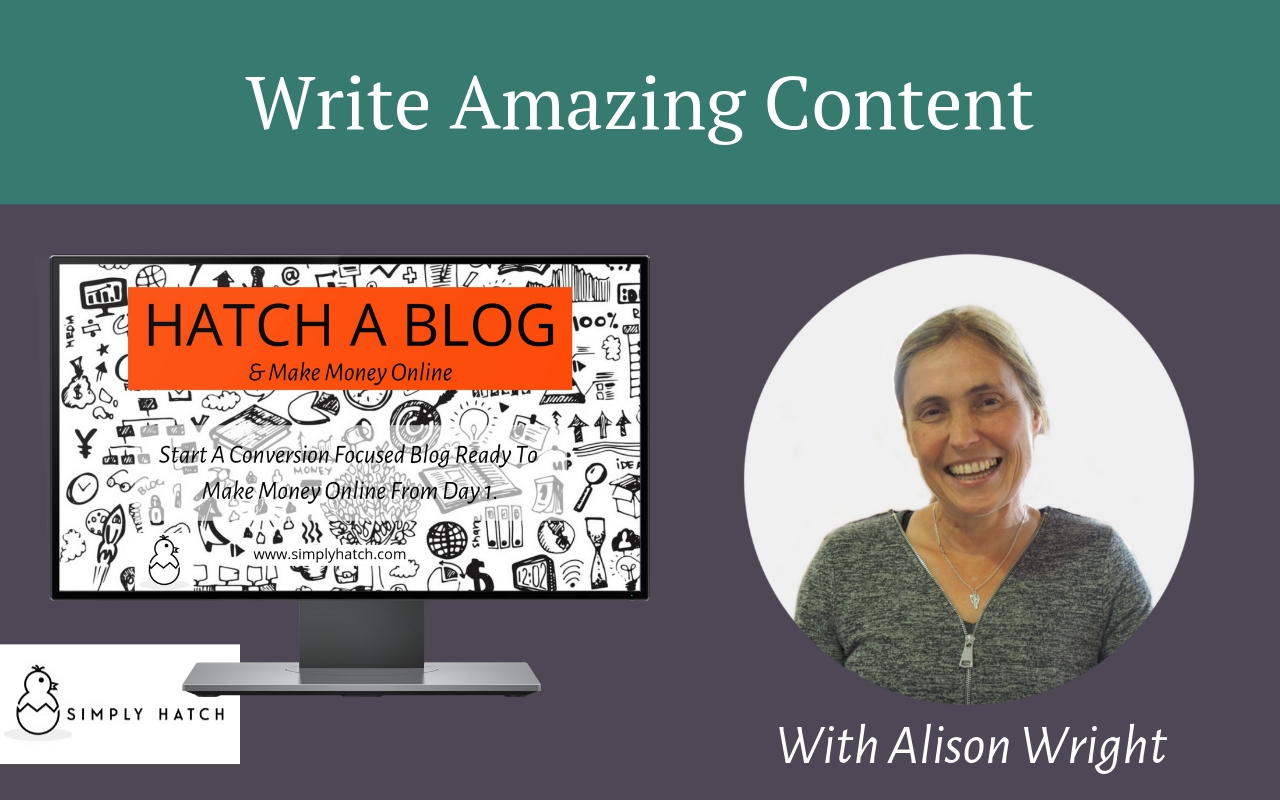 Write Amazing Content
Access my Easy To Follow Blog Post Template, use More tags, set featured images and create list posts. Discover how to write amazing content that will draw in your readers.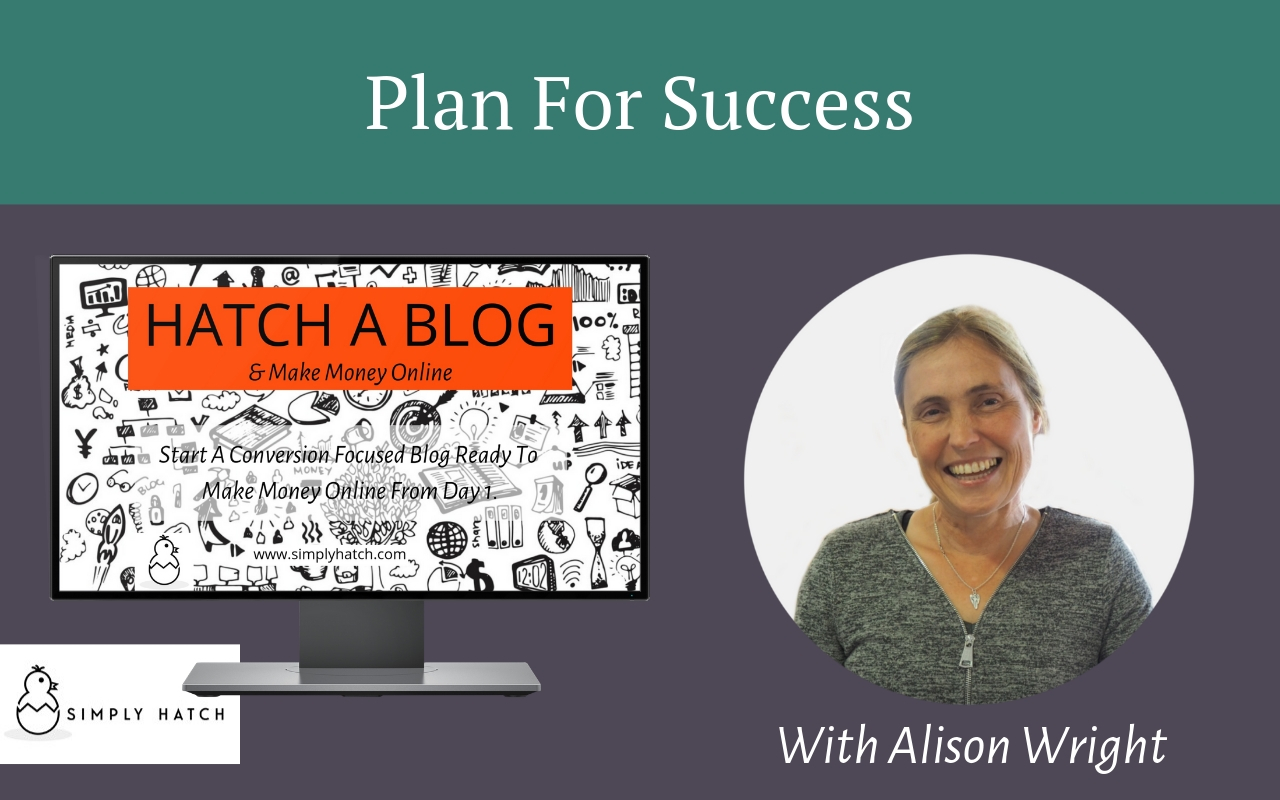 Plan For Success
Planning is key for a successful blog. Start out with a clear idea of where you want this blogging journey to take you and plan the steps you need to take along the way.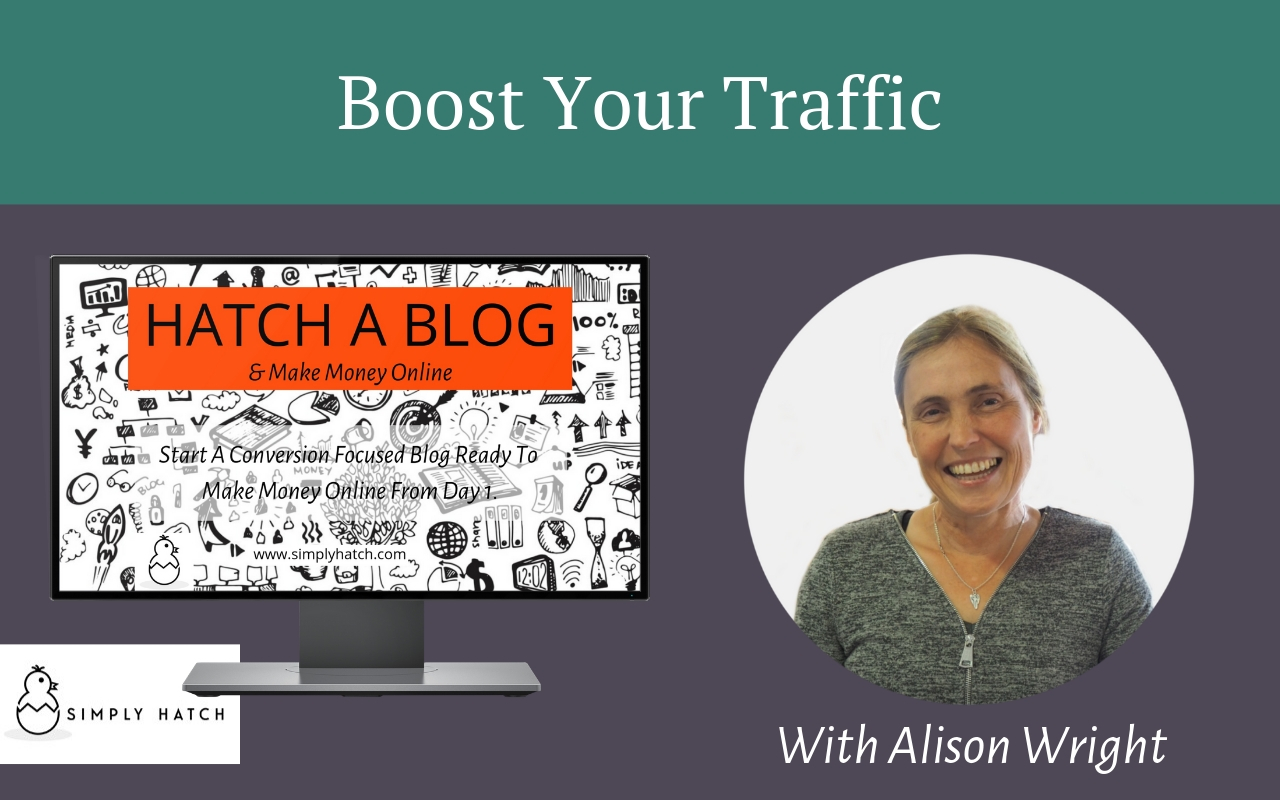 Boost Your Traffic
The best blog in the World will fail without traffic. Learn how to attract visitors to your blog, optimise your blog pages to rank on search engines, grow traffic with social media and build your newsletter audience.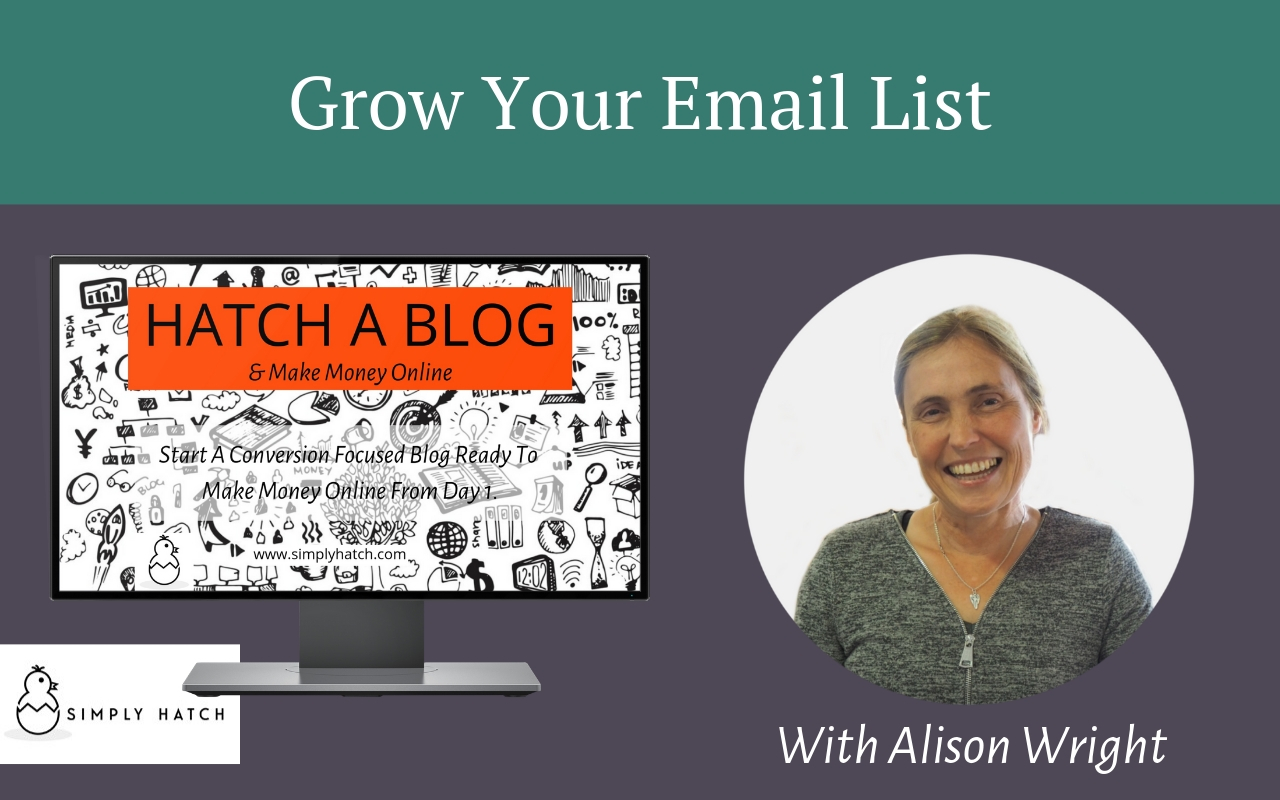 Grow Your Email List
Email marketing is core for a successful blog. This course shows you how to capture visitors with email forms using both MailChimp and ConvertKit.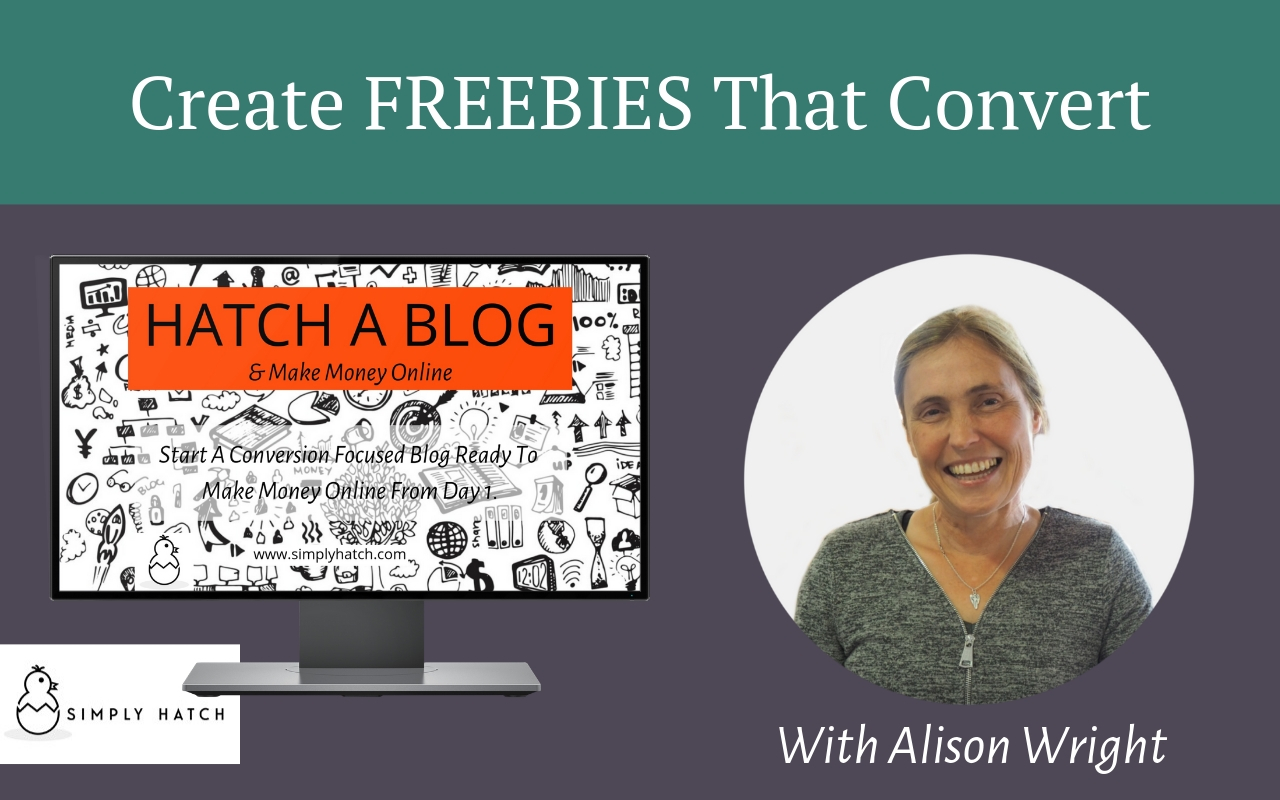 Create FREEBIES That Convert
Adding freebies to your site to encourage readers to sign up for your list will boost your conversions. I'll show you how to create irresistible PRINTABLES in Canva and add them as downloads to your sign-up forms.
Your Instructor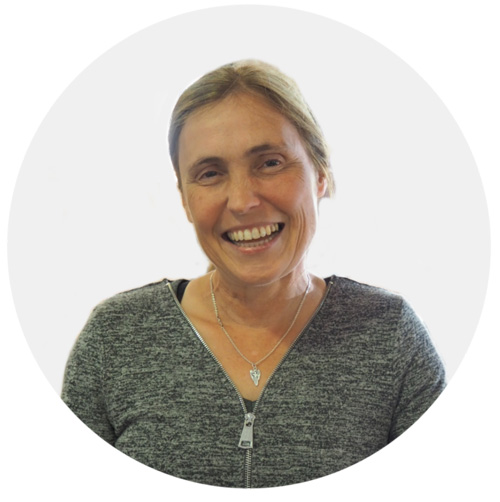 Business founder, teacher, and facilitator, Alison has owned and run several businesses taking one from a few hundred pounds investment to a 7 figure turnover. Originally trained as an Engineer, she worked as a Business Solutions Consultant for a score of large organisations. Alison is a Qualified Teacher and has an MBA from Edinburgh Business School.
Take a look inside the programme...
This course is closed for enrollment.
Course Curriculum
Support and Resources
Available in days
days after you enroll
Introduction
Available in days
days after you enroll
The Hatch A Blog eBook
Available in days
days after you enroll
I heard you like bonuses...
BONUS #1 Pro Blogger Resources
Access my list of tools and resources for blogging. These are tools and resources I use everyday and most of them are FREE. They will make your life so much easier (and your blog so much more successful)...
BONUS #2 Private Community Support
Access to the Hatch A Blog Private FaceBook Group for assistance & advice from Alison and the wider Hatch A Blog community. I will answer every question - no question is too small...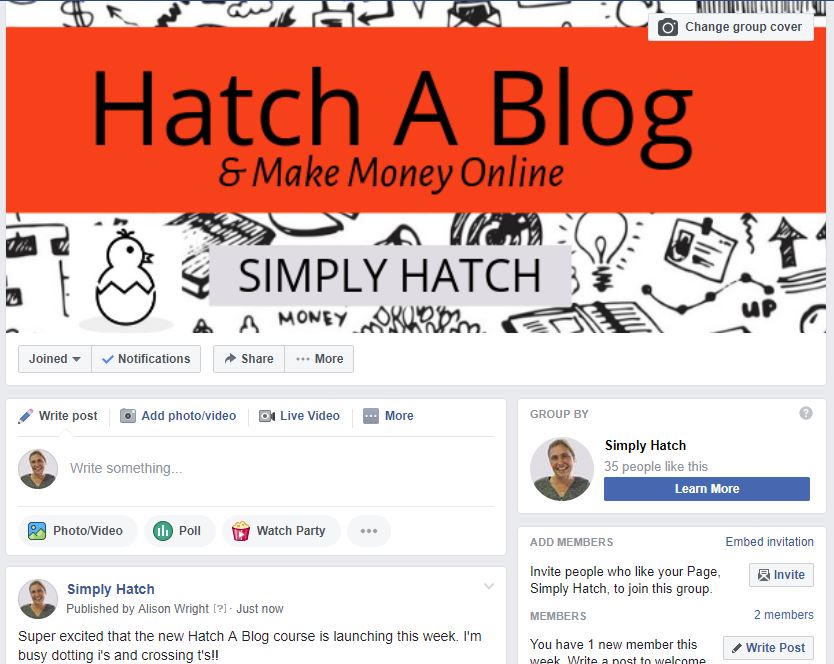 BONUS #3 An Introduction To Affiliate Marketing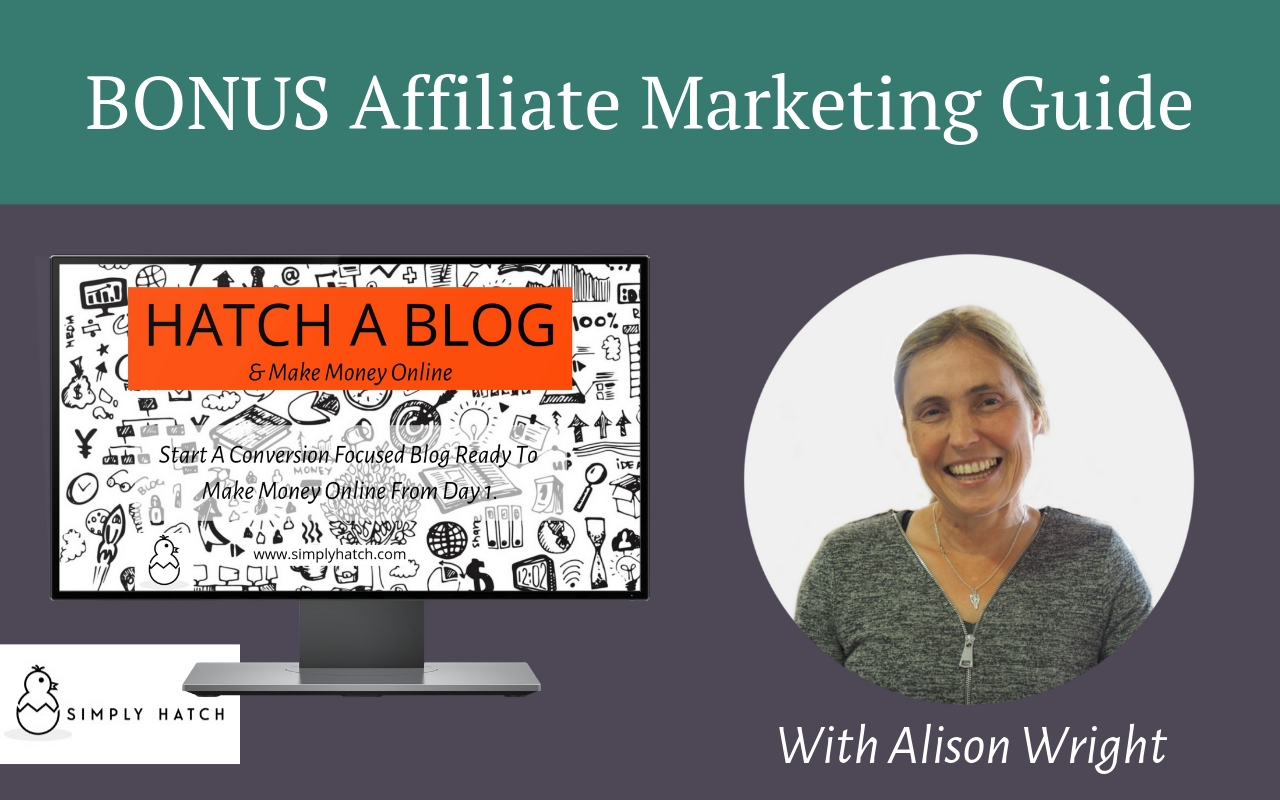 Convert Your Traffic Into A Money Making Machine
Traffic is useless unless you know how to use it to make money. This introduction to affiliate marketing will show you the techniques to turn your traffic into income.
LIFETIME ACCESS & UPDATES
As the World of blogging changes, I will be updating this programme. Return anytime to refresh your blogging skills. When I expand the course (and increase the course price), you will benefit from the added modules at NO EXTRA CHARGE.
Frequently Asked Questions
When does the course start and finish?
The course starts now and never ends! It is a completely self-paced online course - you decide when you start and when you finish.
How long do I have access to the course?
How does lifetime access sound? After enrolling, you have unlimited access to this course for as long as you like - across any and all devices you own.
What if I am unhappy with the course?
I would never want you to be unhappy! If you go through this course, follow all the steps and don't see any results, contact me in the first 30 days and I will give you a full refund. All I ask is that you provide evidence that you've followed the steps on your blog and they have not worked for you. Note that this course is designed for beginner bloggers NOT advanced users. I am confident in the steps and strategies that I teach and you can reach out for extra help on the Private FaceBook Group. I specifically don't offer refunds simply because you went through the course and claim you didn't learn anything. This would be unfair to other course users. All refunds are subject to the terms of the full refund policy linked on the footer of this page.
Who is this course for?
Anyone who has just started their blog. This course will make sure you set up your blog correctly to maximise traffic, ready to start making money. Anyone who wants to make money online but has no idea where to start. This course will take you from no idea to launching your own blog and making money online. Beginner Bloggers who are stuck trying to launch their blogs. This course will help you learn how to use WordPress, launch your blog and move onto the next stage - making money.
Who is this course NOT for?
Anyone who's looking for a get rich quick scheme. It's easy to start a blog with this Hatch A Blog course, but making money will take time and dedication. However, anyone can make blogging work for them. By starting a blog the "right" way, you can start a side income earning $500-$1000 a month or even turn it into a full-time business. This course is for beginner bloggers NOT intermediate or advanced who have already monetised their blogs.
Can I find this information for free online?
It's highly unlikely. It's taken me 6 months to piece together the advice in this eBook and course. Some of the information you may find online but you'd need to know where to look and you'd need to know which "advice" on the internet to ignore. If you have a tonne of time and patience plus you're prepared to go down dead ends trying out "free" advice, then maybe. This is the course I wish I'd had, starting my Simply Hatch blog. When I created a blog for my eCommerce outdoor clothing business many years ago, the internet was at a very different stage. Much of the advice on the internet about blogging comes from people who started their blogs years ago and would find it very different starting a blog now. This is why you'll find the Hatch A Blog course so essential. It's up-to-date and relevant for starting a blog in 2019.
What format is the course delivered in?
Central to the course are the 270+ minutes of videos that will walk you through every aspect of setting up your blog. The course is supported by the Hatch A Blog eBook. It's 116 pages long and crammed with information. You can download it as a PDF or print out a copy. It's possible to type on the form areas as you work your way through the action lists. It will be your reference manual as you launch and grow your blog. To help you plan and manage your blog the Hatch A Blog Workbook can be download as a PDF. It's a writeable PDF. You can type on the forms to record your actions or print-off a copy.
Is my credit card secure?
Credit card security is extremely important to us. That's why I've partnered with Stripe to handle the billing and provide a secure socket layer, 128-bit encryption. Stripe has been audited by a PCI-certified auditor and is certified to PCI Service Provider Level 1. This is the most stringent level of certification available in the payments industry. To accomplish this, they make use of best-in-class security tools and practices to maintain a high level of security at Stripe. I have also partnered with PayPal as an alternative.
This course is closed for enrollment.